Join us Monday, January 30th at the Hyatt Regency Coconut Point Resort & Spa in Bonita Springs, FL, for AGC's annual pre-conference meetings
AGC will hold two separate meetings for the in-house lawyers and risk managers, and the Surety and Fidelity Association of America (SFAA) will hold the third. Below you will find additional information on each of these meetings.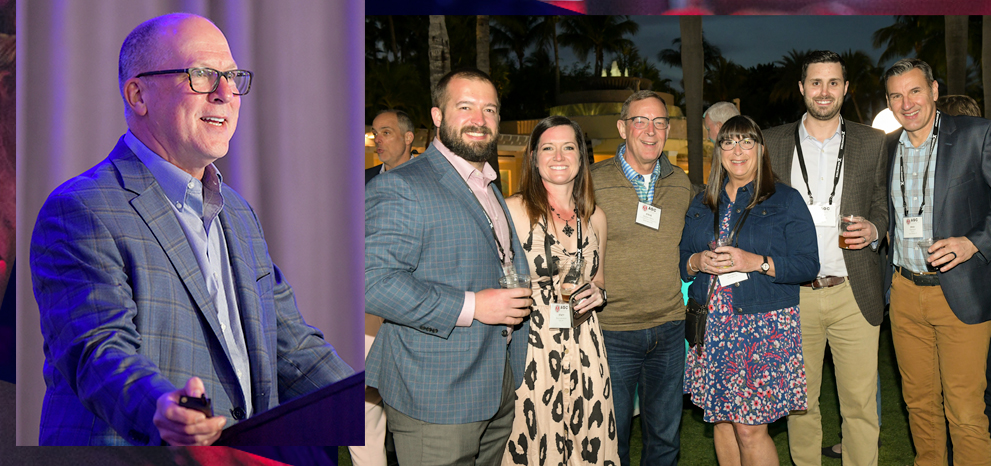 AGC Meetings
Preceding the 2023 conference, AGC will hold separate meetings for the in-house lawyers and risk managers in the AGC family. While primarily intended for such professionals, these meetings are open to other senior executives for construction companies.
Their goal is to provide an opportunity for peer-to-peer discussion of the biggest challenges for today's construction firms. The separate registration fee for either of AGC's pre-meetings includes breakfast and lunch on the day of the meetings, which will run concurrently from 7:00 AM to 3:00 PM ET, and a reception on Sunday evening prior (Jan. 29).
Price: $150
Please note that if you are a construction firm professional, you may register for either of the pre-meetings (primarily intended for in-house lawyers and risk managers), even if you do not also register for the Conference.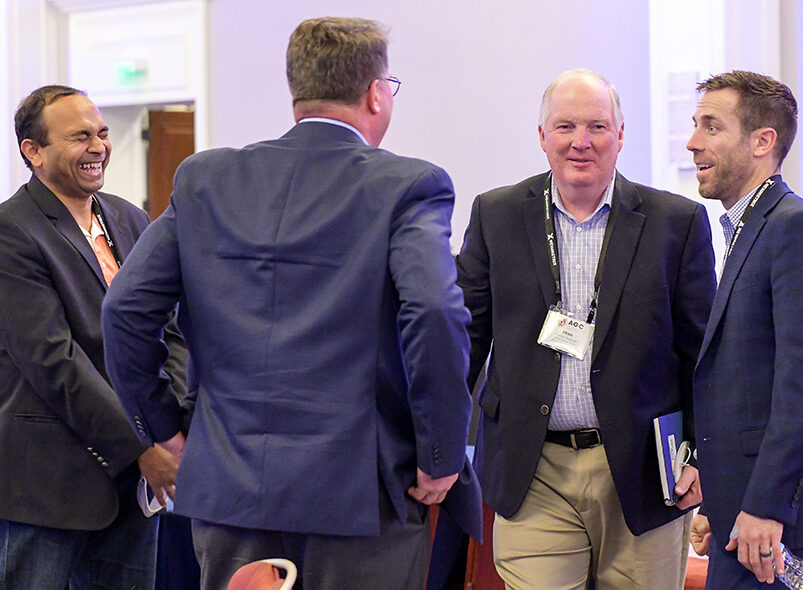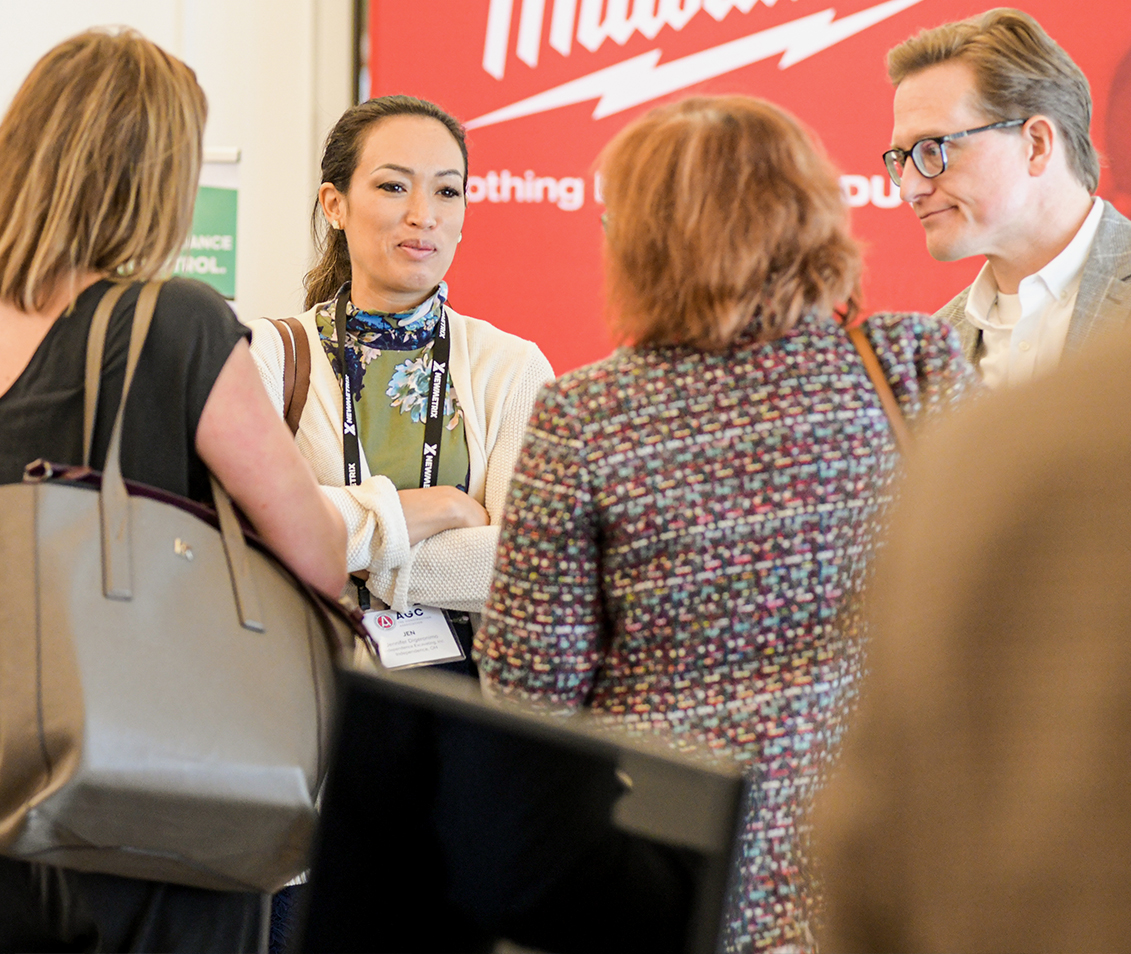 SFAA Meeting
The SFAA meeting will be for the members of its Contract Bonds Advisory Committee and limited to the members of that association.
AGC understands that the SFAA does not intend to charge a separate registration fee for its pre-conference meeting.
Please contact Julie Alleyne, Vice President, Policy & General Counsel, The Surety & Fidelity Association of America for additional information at 202.778.3630 or jalleyne[@]surety.org.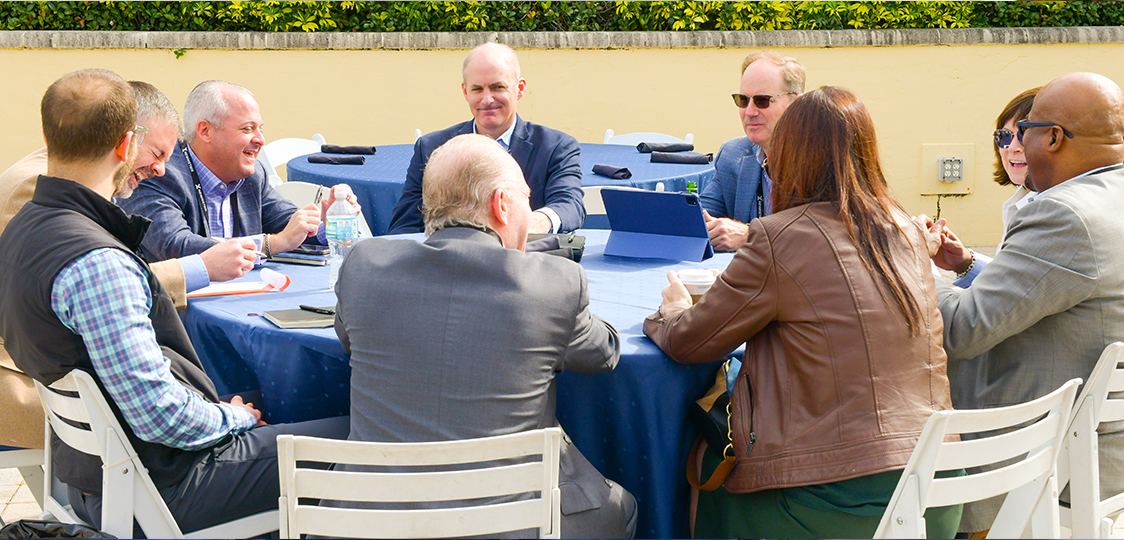 Tentative Pre-Conference Meeting Agenda
| | | |
| --- | --- | --- |
| 6:00 PM | 7:00 PM | AGC Reception for Those Registered for Its Pre-Conference Meetings |
| | | |
| --- | --- | --- |
| 7:00 AM | 8:00 AM | Combined Breakfast for AGC's In-House Lawyers and Risk Managers |
| 8:00 AM | 10:00 AM | First Business Session for AGC's In-House Lawyers |
| 8:00 AM | 10:00 AM | First Business Session for AGC's In-House Risk Managers |
| 10:00 AM | 10:15 AM | Combined Break for AGC's In-House Lawyers and Risk Managers |
| 10:15 AM | 12:00 PM | Second Business Session for AGC's In-House Lawyers |
| 10:15 AM | 12:00 PM | Second Business Session for AGC's In-House Risk Managers |
| 12:00 PM | 1:00 PM | Combined Lunch for AGC's In-House Lawyers and Risk Managers |
| 1:00 PM | 3:00 PM | Third Business Session for AGC's In-House Lawyers |
| 1:00 PM | 3:00 PM | Third Business Session for AGC's In-House Risk Managers |
| 2:00 PM | 4:00 PM | Meeting of the SFAA's Contract Bonds Advisory Committee |
$649
Construction Companies, Sureties & Insurance Carriers
$799
Bond Producers, Insurance Brokers, Law Firms/Consultants & Other Service Providers
EXPIRES FRIDAY, DEC. 9, 2022