About the Hyatt Regency Coconut Point Resort and Spa
AGC will hold its 2023 Surety Bonding and Construction Risk Management Conference in the Hyatt Regency Coconut Point Resort and Spa in Bonita Springs, Florida. This resort is a coastal property overlooking Estero Bay and the Gulf of Mexico. In addition to ample meeting space, the resort features four dining establishments, four swimming pools, a secluded beach and the Stillwater Spa.
Important Hotel Information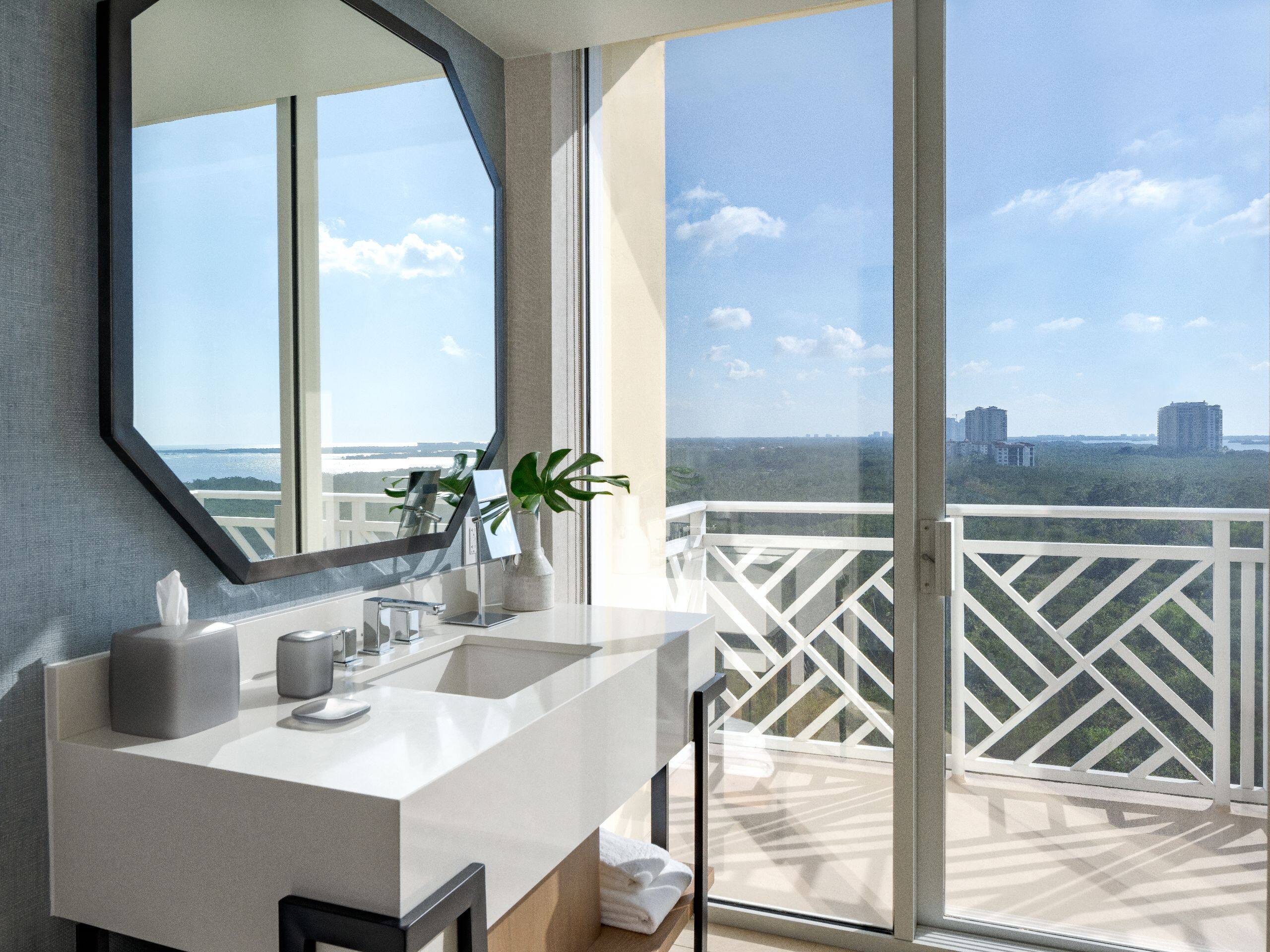 AGC Room Rate* (single or double occupancy): $329.00/night + tax
*This includes guest room and access to the Internet. The property has agreed to waive its daily resort fee. NOTE: The resort fee will show on the email confirmation notice from the Hyatt Regency Coconut Point (it's an autofill); however, the fee will be removed upon check-in to the resort.
Group Rate Expires: January 5, 2023
5001 Coconut Road
Bonita Springs, FL 34134
239-444-1234
Cancellation
All reservation changes and/or cancellations must be made directly through the hotel with your last name and/or confirmation number. Reservations may be canceled up to 24 hours prior to arrival. The penalty for a late cancellation (or no show) is equal to one night's stay at the reserved rate.
Please direct any hotel questions to Mary Doane at mary.doane[@]agc.org.
Dining Information
Attendees will have several onsite options and many other options in nearby Bonita Springs, Estero and North Naples.
AGC encourages everyone attending the 2023 conference to make dinner reservations or other dining arrangements as soon as possible.
For attendees who wish to host private dinners for their existing clients, please note that most of the restaurants on and near the property will take group reservations and many have private dining rooms. In addition, the property has a full-service catering operation that can serve private dinners either onsite or at major locations in Bonita Springs.
Please also note that AGC has negotiated a 10% discount (excluding alcohol) on group dinners that attendees reserve in the onsite restaurants (Tarpon Bay or Tanglewood) on January 30, 2023 through February 2, 2023 (Monday-Thursday). AGC has also negotiated a 10% discount on the property's banquet pricing (again excluding alcohol) for any attendees who choose to take advantage of the property's catering services.  To qualify for these discounts, please make your arrangements through AGC's Director of Convention & Meeting Services Mary Doane.
Drive Time to the Hyatt Regency Coconut Point Resort and Spa
– 16 miles and approximately 25 minutes from the Southwest Florida International Airport;
– 139 miles and a little over 2 hours from the Miami International Airport;
– 121 miles and a little under 2 hours from the Fort Lauderdale-Hollywood International Airport; and
– 162 miles and approximately 2 and ½ hours from the Palm Beach International Airport.
Eligible Discounts on Avis and Budget Car Rentals
To get an AGC discount on an Avis car rental, visit this website and enter the following in the space provided the discount code:  AWD# A587100
To get an AGC discount on a Budget car rental, visit this website and enter the following in the space provided the offer code:  (BCD) D534500