All bets par off, grab your clubs and may the course be with you on Wednesday, February 1, 2023
With a shotgun start at 1:00 pm
About the Tournament
Courtesy of the AGC Service & Supply Council and for the benefit of the AGC Education and Research Foundation, AGC will host its second Winter Golf Tournament at the close of its 2023 Conference on Surety Bonding and Construction Risk Management.
The tournament will take place on Wednesday, February 1, 2023, at Old Corkscrew Golf Club with a shotgun start at 1:00 pm. Please join your fellow golfers for what promises to be another great annual event!
Registration for the event includes a golf cart, box lunch, post-tournament reception, and round-trip shuttle service from and to the Hyatt Regency Coconut Point. Net proceeds will all go to the AGC Education and Research Foundation.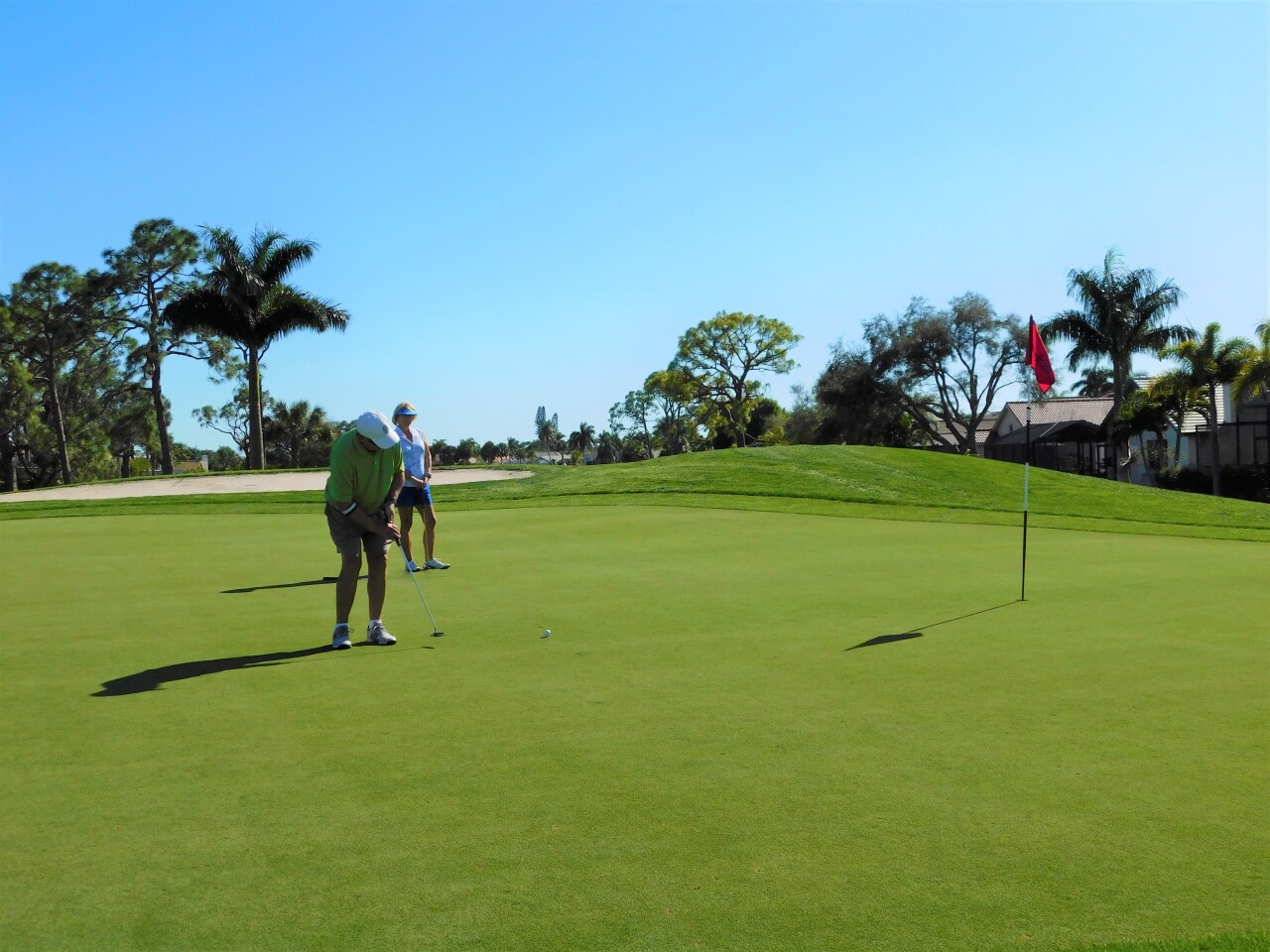 The field will be limited, so make a point of registering early!
The registration fees are the following:
Foursome: $1,596.00
Single: $399.00
Optional Club Rental: $75.00
*On the registration site, you will be asked to pick whether you would like left- or right-handed clubs.
Buses will begin running from the front door of the resort to the golf course shortly after the conference ends. Buses will begin running from the golf course back to the hotel at the conclusion of the tournament.
Sponsorships Available
Opportunities to sponsor this Winter Golf Tournament are available to everyone interested in supporting the AGC Foundation, including sureties, bond producers, insurance carriers and insurance brokers. For details, contact AGC's Adam Lingenfelter at adam.lingenfelter[@]agc.org.
About the AGC Education & Research Foundation
Established in 1968, the AGC Education and Research Foundation awards scholarships to construction management and engineering students to help with the ever-rising cost of college tuition. The Foundation also recognizes an Outstanding Educator and notable James L. Allhands student essay through its awards programs. In addition, the Foundation provides research that supports its mission of furthering industry goals. Two of the research initiatives started by the Foundation include the Industry Residency Program and Industry Case Studies.
About the AGC Service & Supply Council
The AGC Service & Supply Council provides AGC service and supply members with a voice in the association. Since 1997, the Council has worked to represent the interests of the more than 10,000 service and supplier members that contribute significantly to the largest and most prominent association serving the U.S. commercial construction industry.